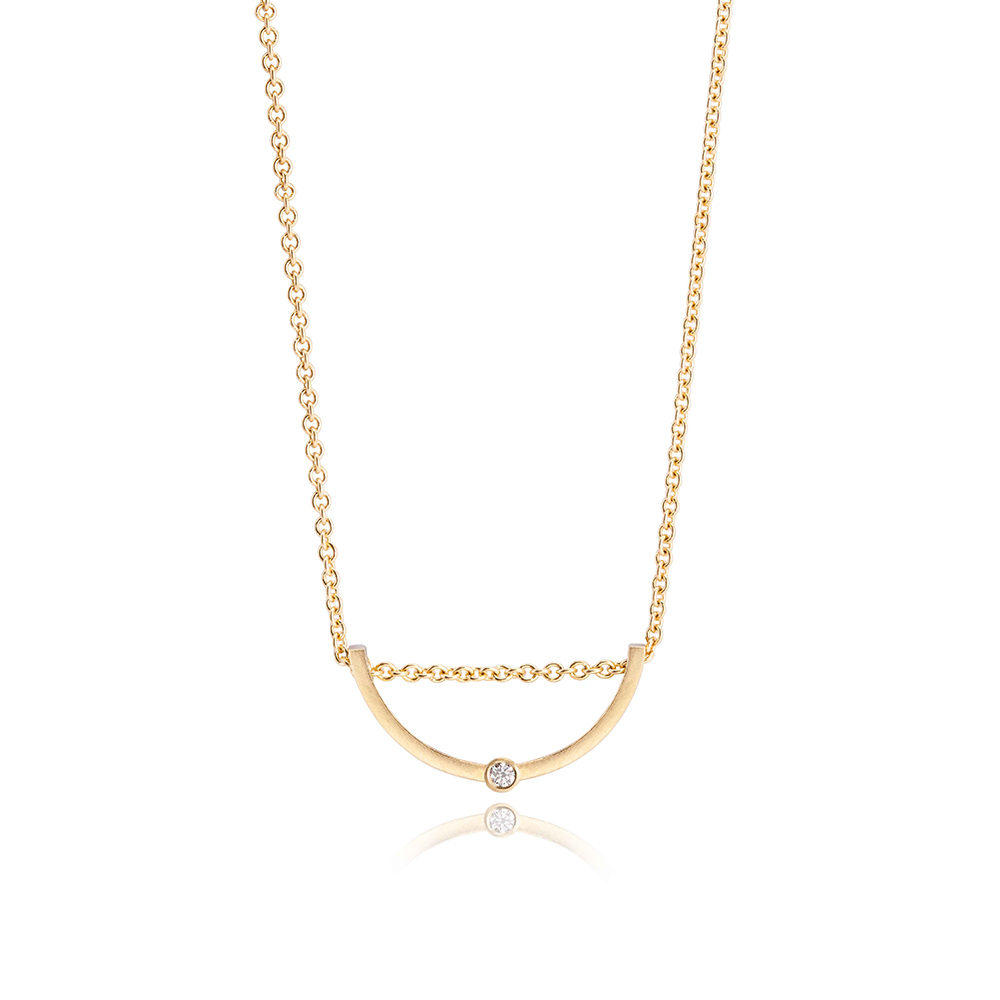 Diamond Crescent Necklace
This elegant shaped necklace allows the gold chain to run freely through the centrepiece. Contemporary with a timeless feel, this 18ct yellow gold necklace features a 1.7mm diamond.

Delivery: will be delivered by 13th December 2023
20mm wide cresent shape on an 18 inch gold trace chain with diamond.

1.7mm diamond. 18ct gold trace chain.