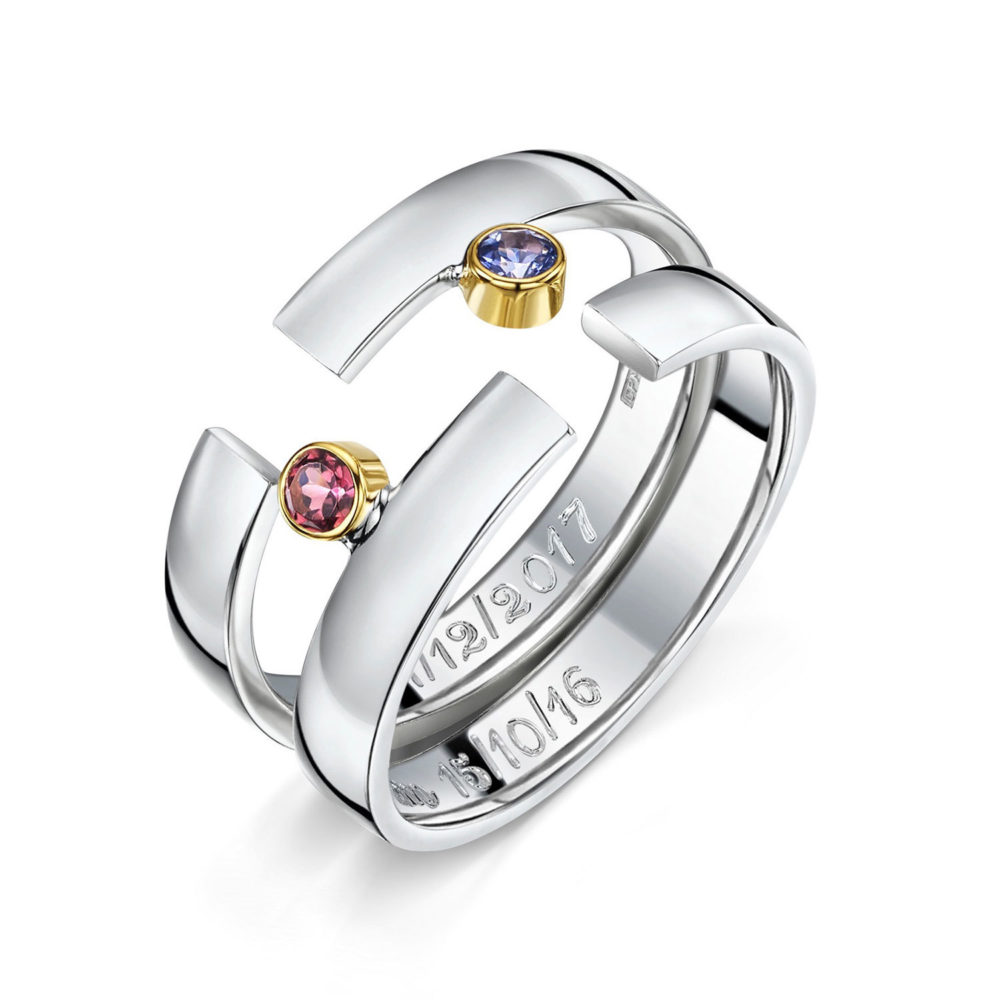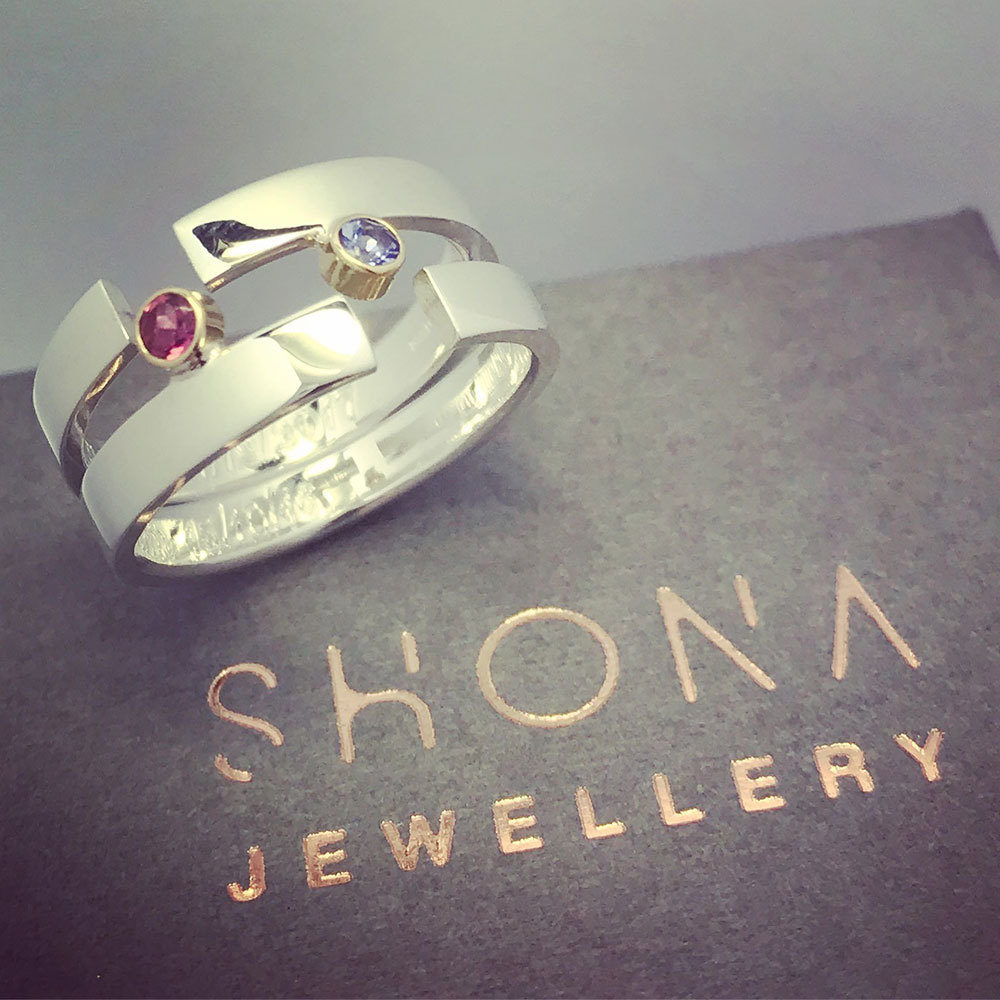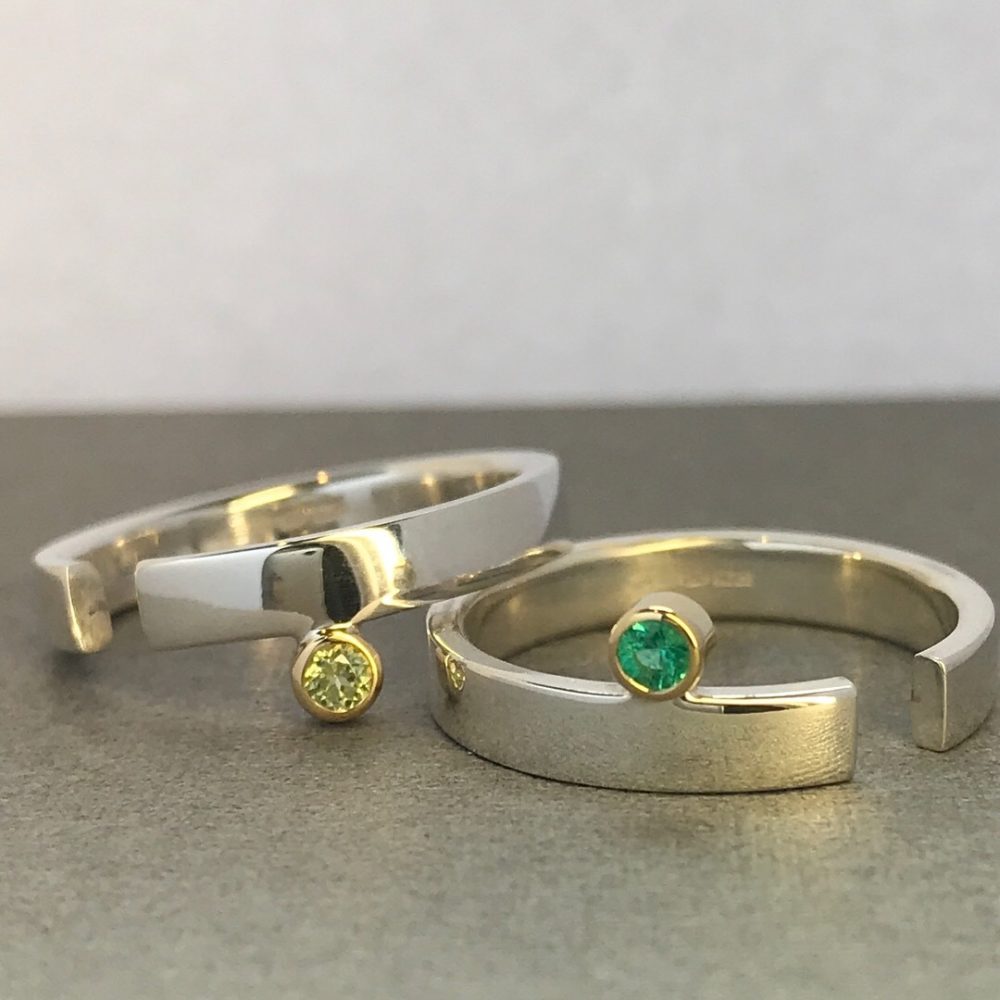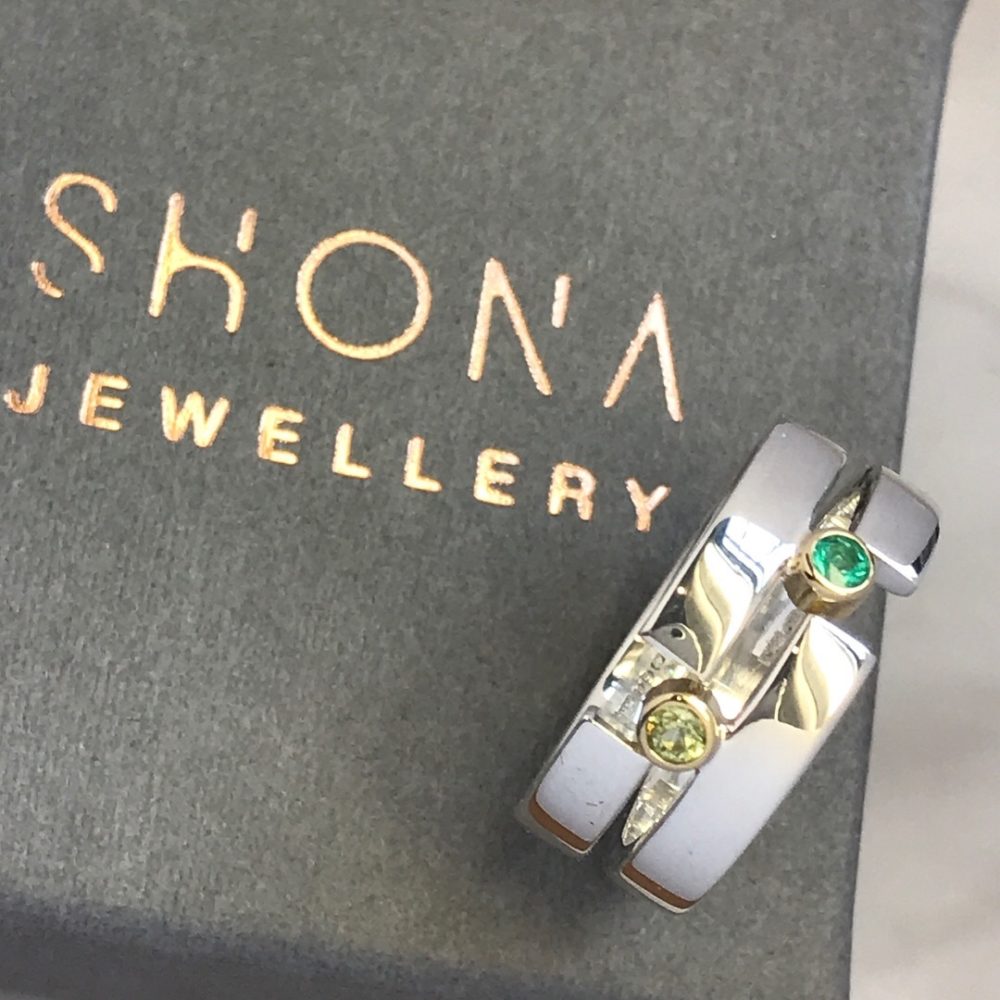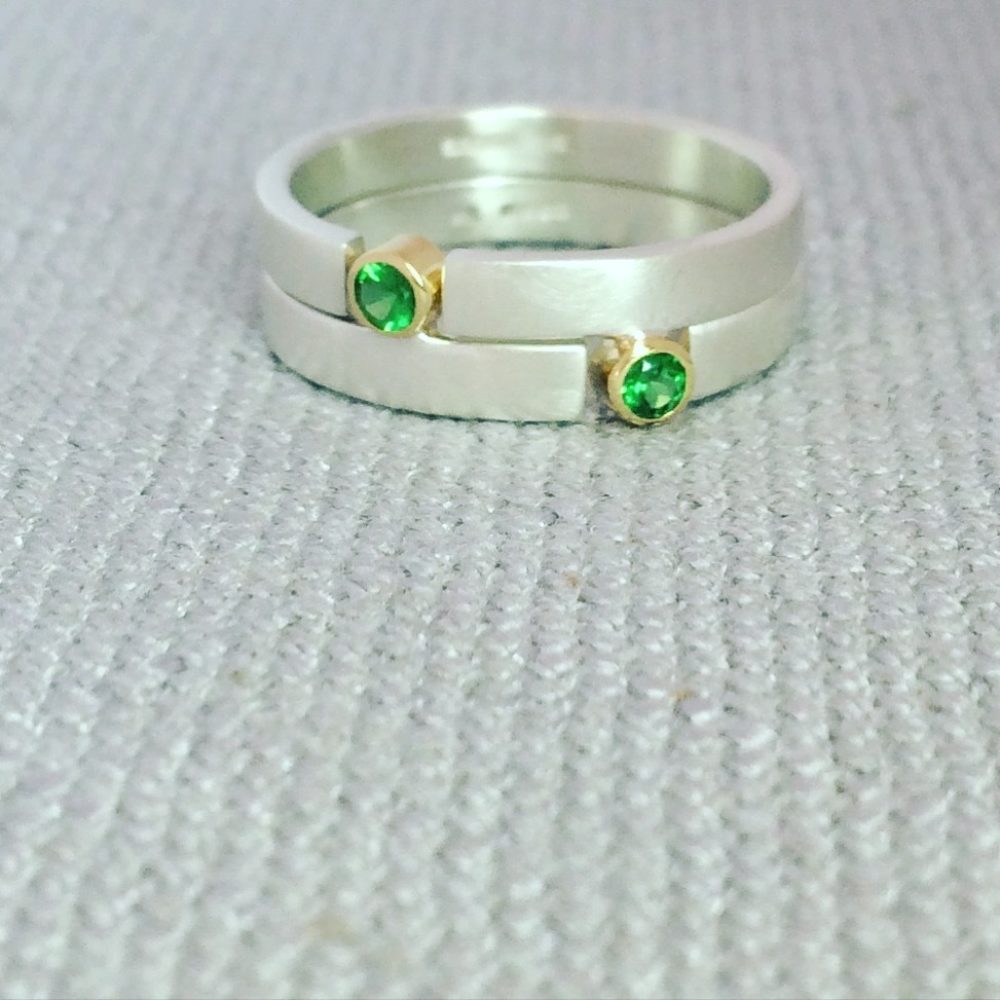 Gemstone Puzzle Ring
This new version of my trademark Puzzle Rings comprises of two silver bands, each featuring an offset precious gemstone that interlinks with the other band. Ideal as an alternative engagement ring, a special gift for a loved one or as a present for yourself!
Your choice of gemstones can represent a birth or a special event that took place on a particular month. For example, choosing emeralds on each band to represent May. You can also choose a combination of stones to represent two different dates or simply because you like the choice.

Delivery: will be delivered by 17th December 2023
This handcrafted piece takes a unique form: a striking design with two silver bands that slot together, each highlighted with a gemstone in an 18ct gold setting.
The ring can also be engraved with a personalised message on the inside of one, or both, of the bands (maximum number of characters on each band is 15).
Available with the following 2.2mm gemstones: Garnet - January, Amethyst - February, Aquamarine - March, Diamond - April, Emerald - May, Alexandrite - June, Ruby- July, Peridot - August, Sapphire - September, Tourmaline (Pink) - October, Citrine -November, Tanzanite - December.

Silver, 18ct yellow gold, the ring width of each band is (3mm).