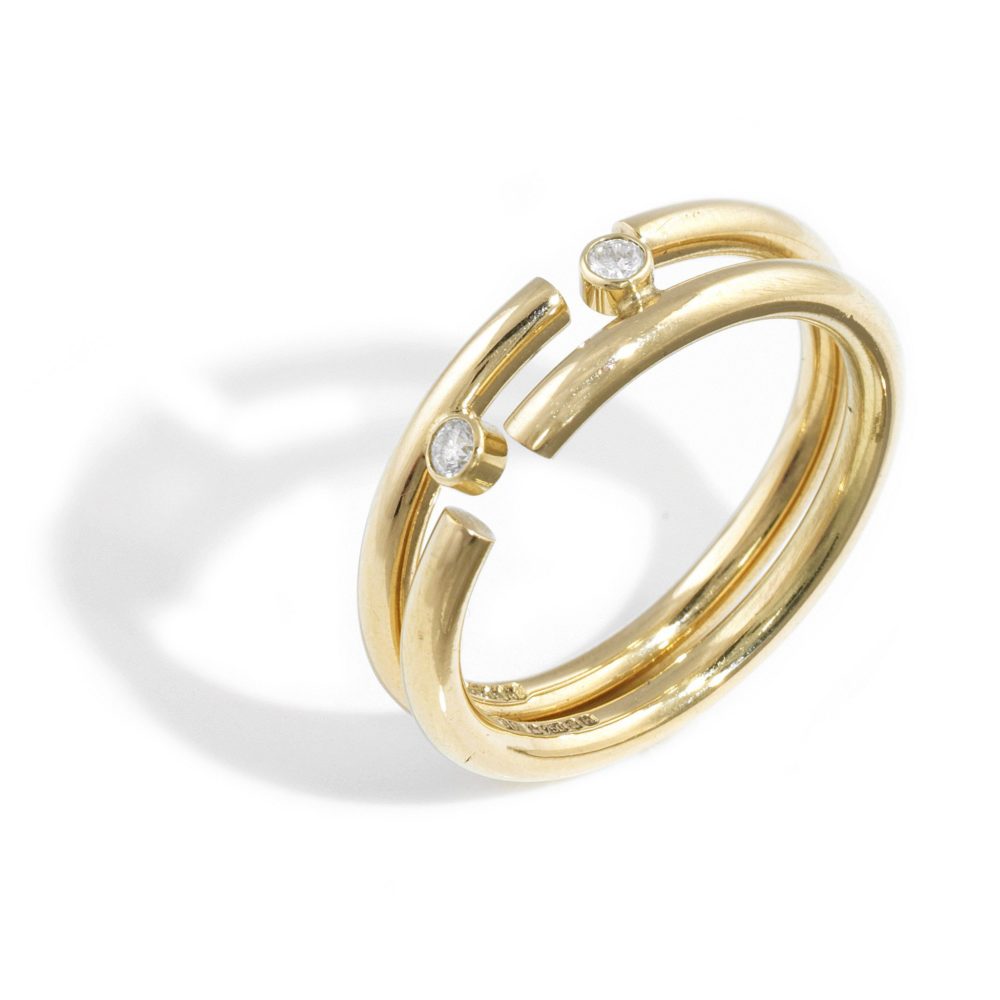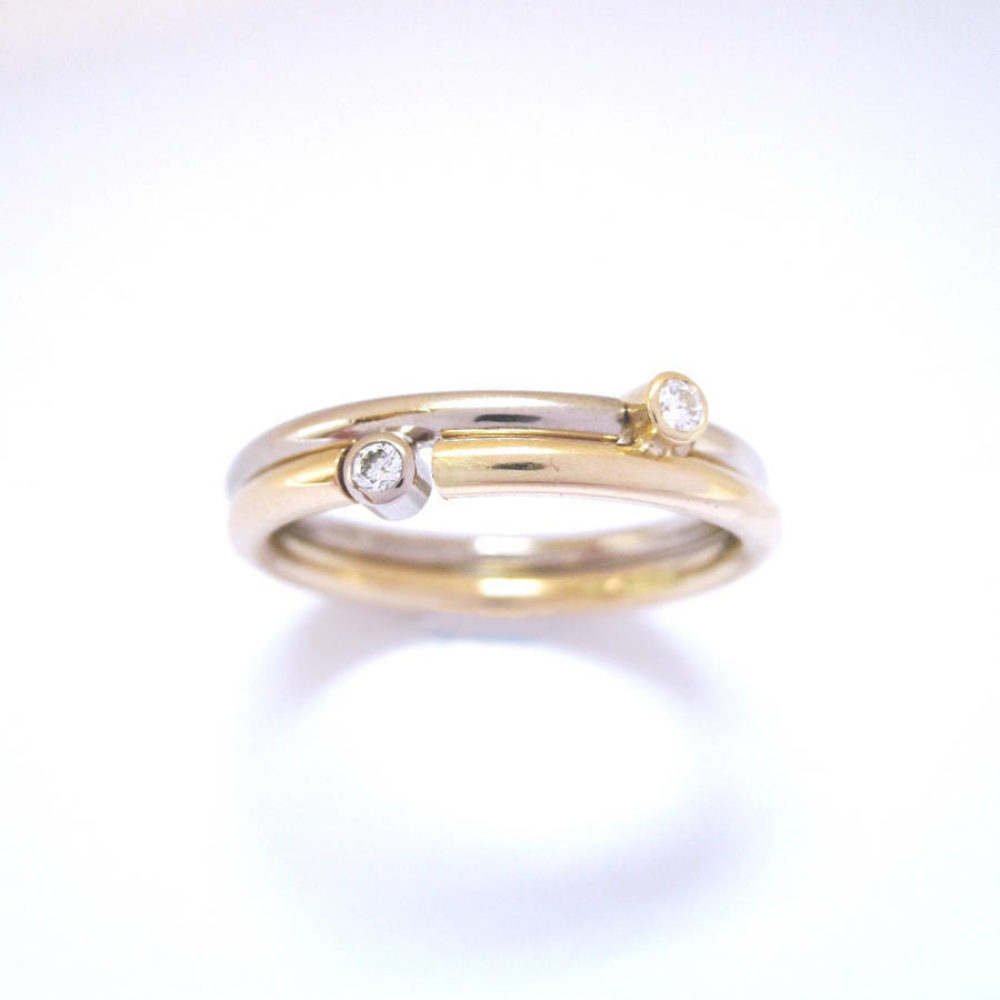 Gold Round Puzzle Ring
A stunning version of Shona's trademark Puzzle Ring, this handcrafted piece takes a unique form: a striking design with two round slim bands that slot together, in 18ct yellow gold. You can also order a white gold version, or a mixed version where the yellow gold band slots together with a white gold band.
Delivery: will be delivered by 25th July 2022
This interlinking ring could also be an engagement and wedding ring set. Made up from two round 2mm bands - the total width is 4mm.
The ring slots together with each diamond 2mm in size.
18ct yellow gold or 18ct white gold. Also available in with mixed metal bands: ie one band in 18ct yellow gold and one band in 18ct white gold.