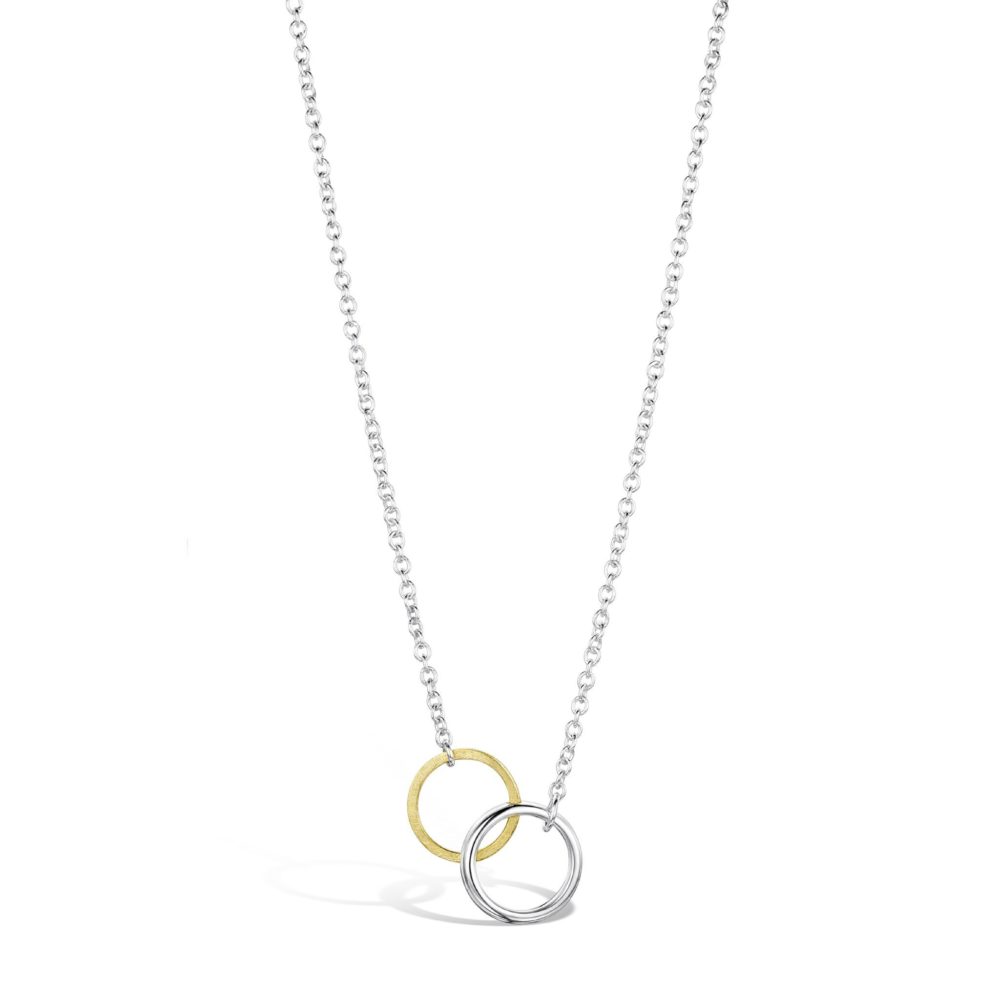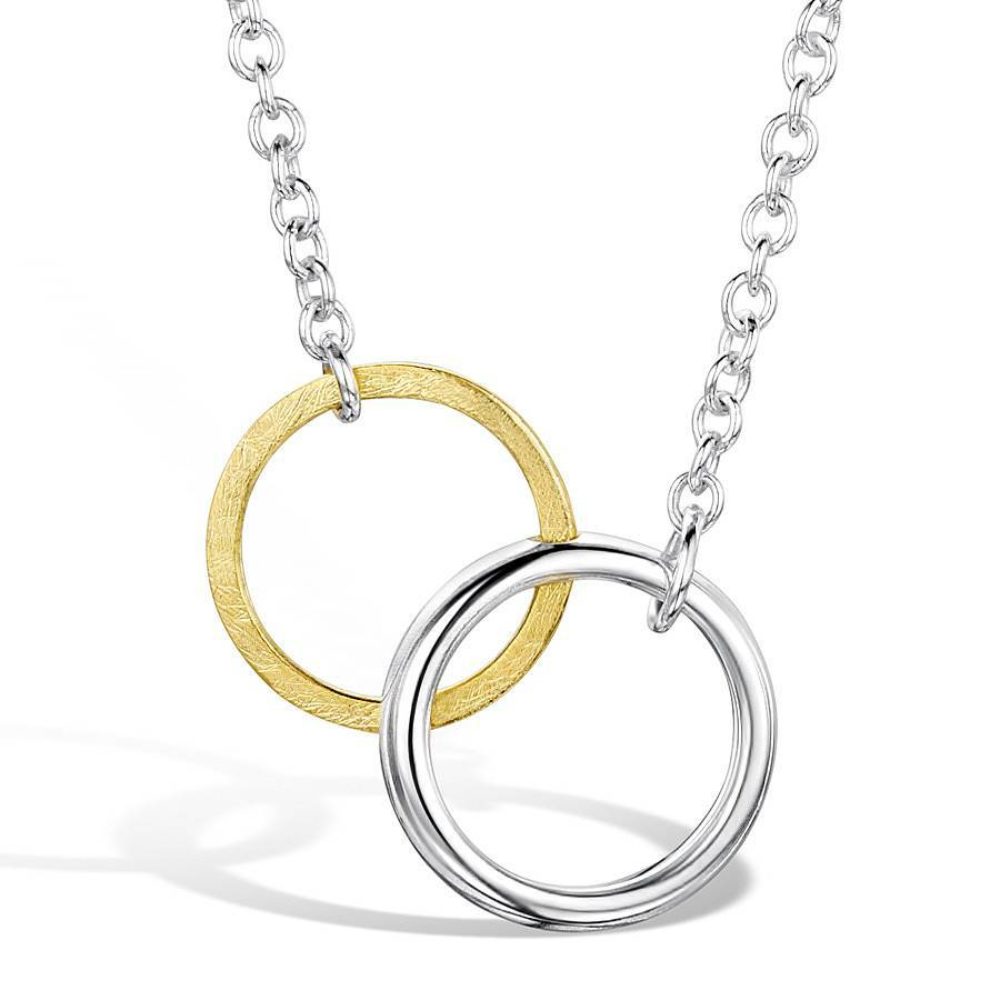 Interlocking Twin Circle Pendant
Shona's beautiful interlocking circle pendant has matching silver and gold circles. This distinctive pendant can symbolise the close connection between a couple.
Delivery: will be delivered by 17th December 2023
Perfect as a special gift for a loved one, this distinctive pendant necklace features interlocking silver and 18ct gold circles on a trace chain with a T-bar catch.
Both circles are 14.5mm in diameter. Available with a 16 or 18 inch chain.
Available in a matt or polished finish.
Silver, 18ct yellow gold.