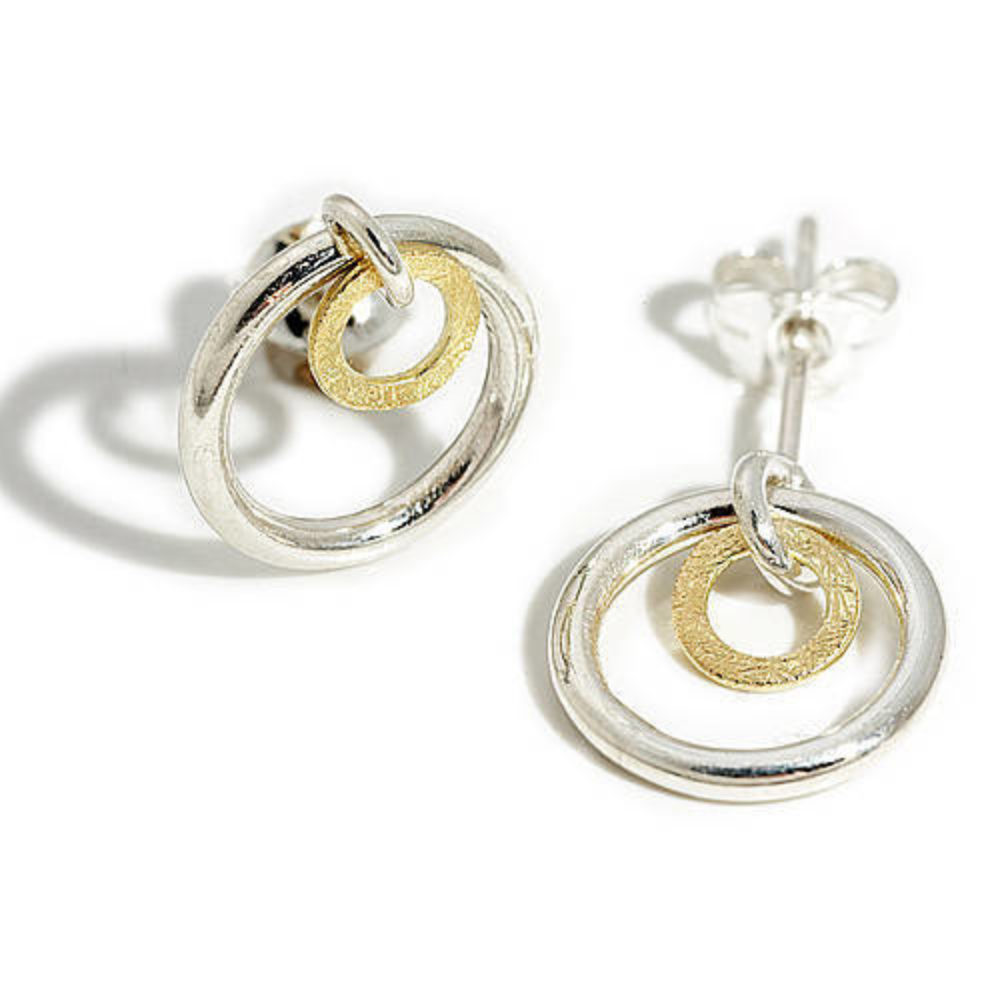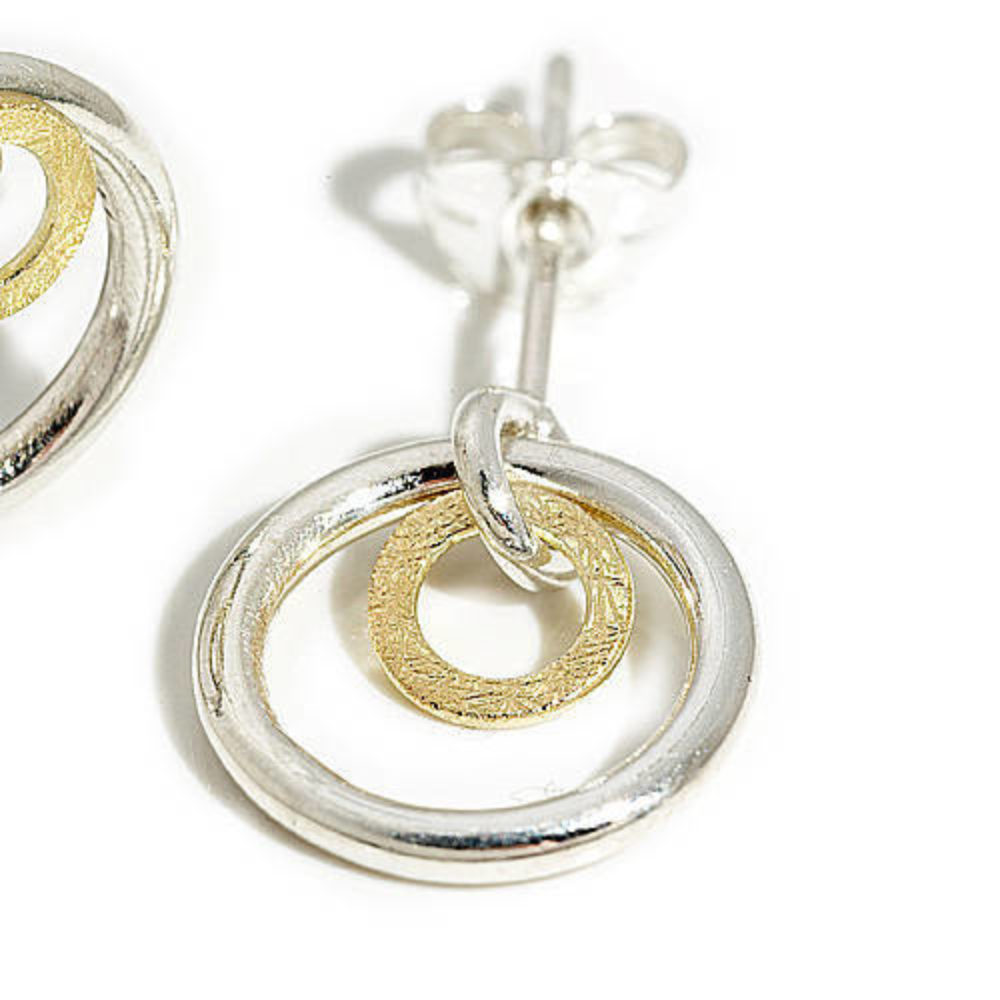 Linked Orbit Earrings
These beautiful earrings have an elegant and timeless design which will suit all styles and they make a great gift for a loved one.
Delivery: will be delivered by 13th December 2023
Part of Shona's Orbit range of jewellery, these delicate earrings have silver open circles with 18ct gold suspended circles to give fluid movement.
Each earring has a diameter of 12mm.
Silver, 18ct yellow gold.