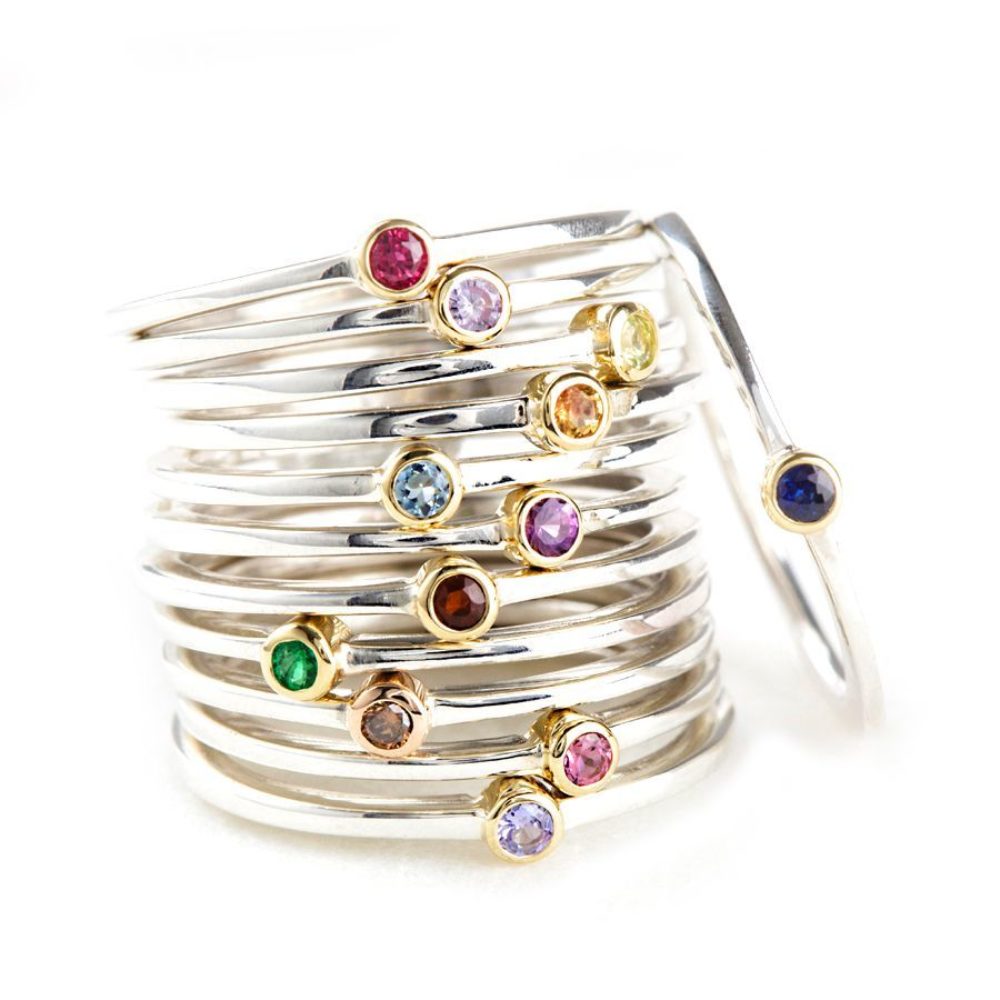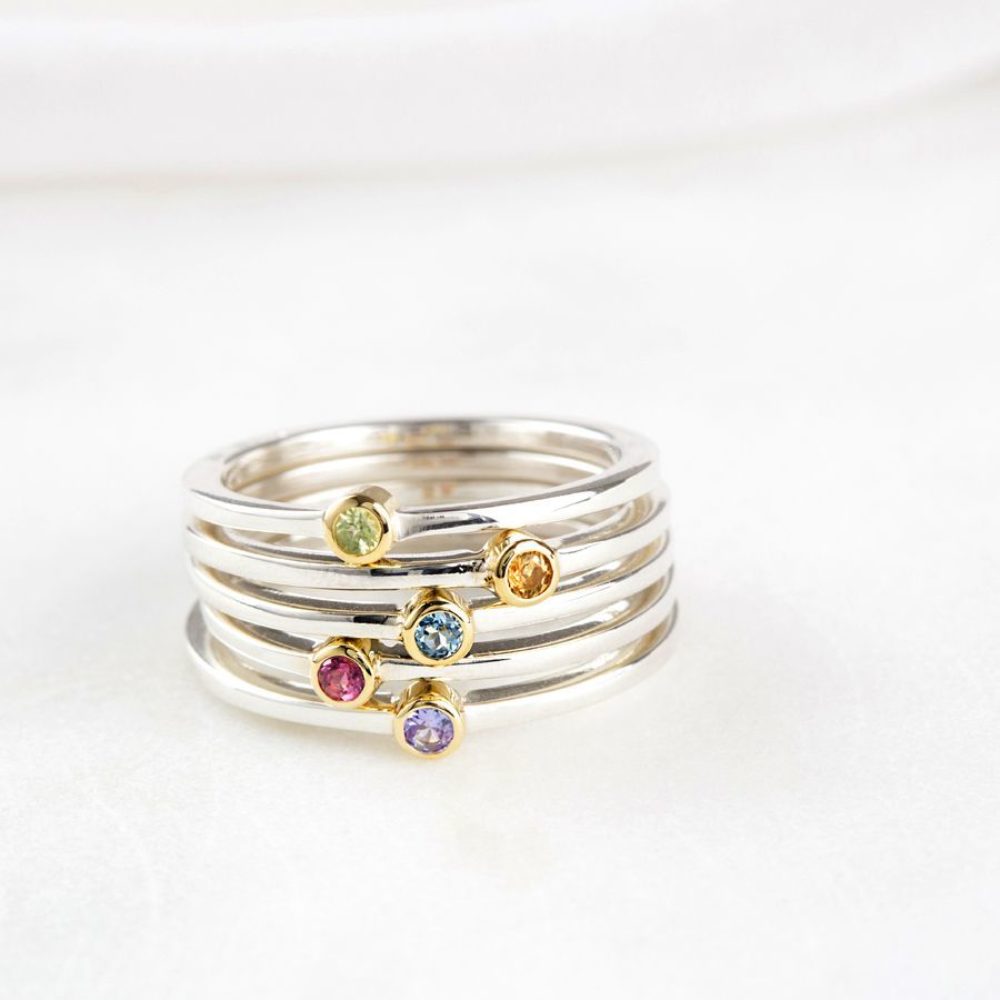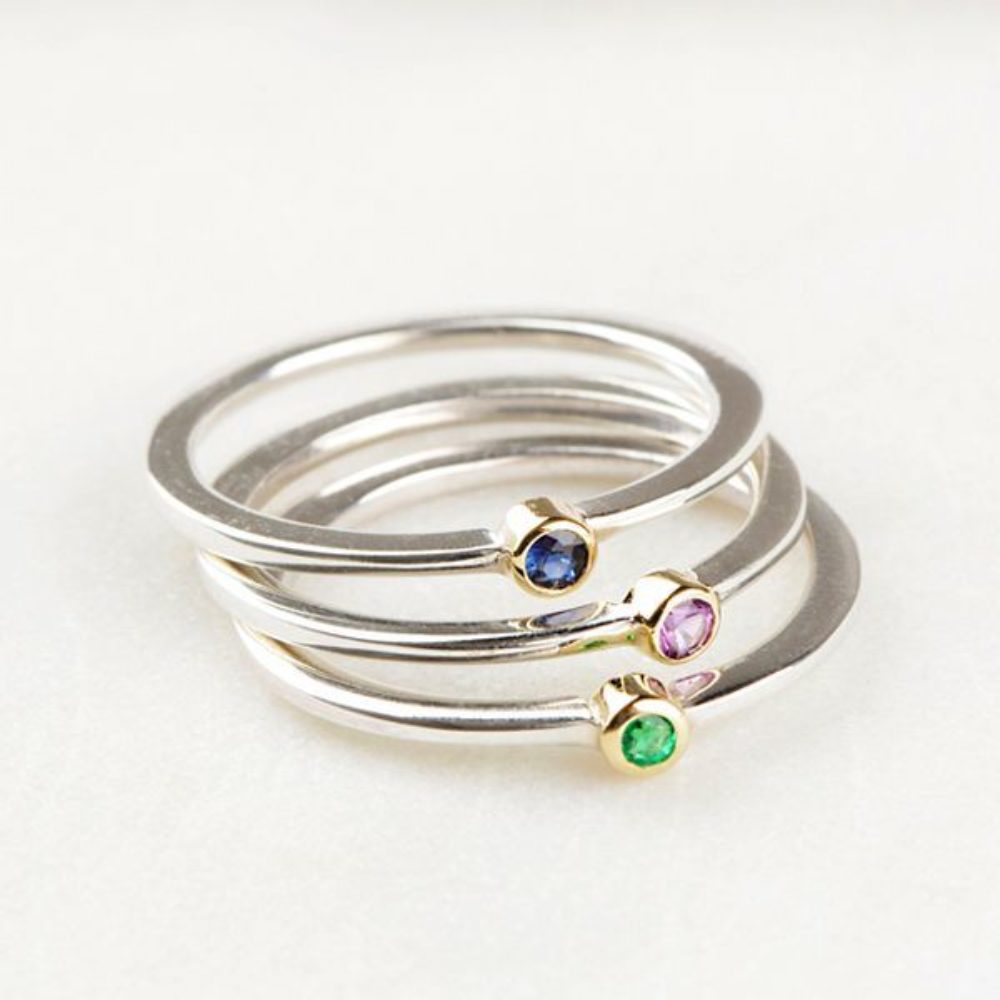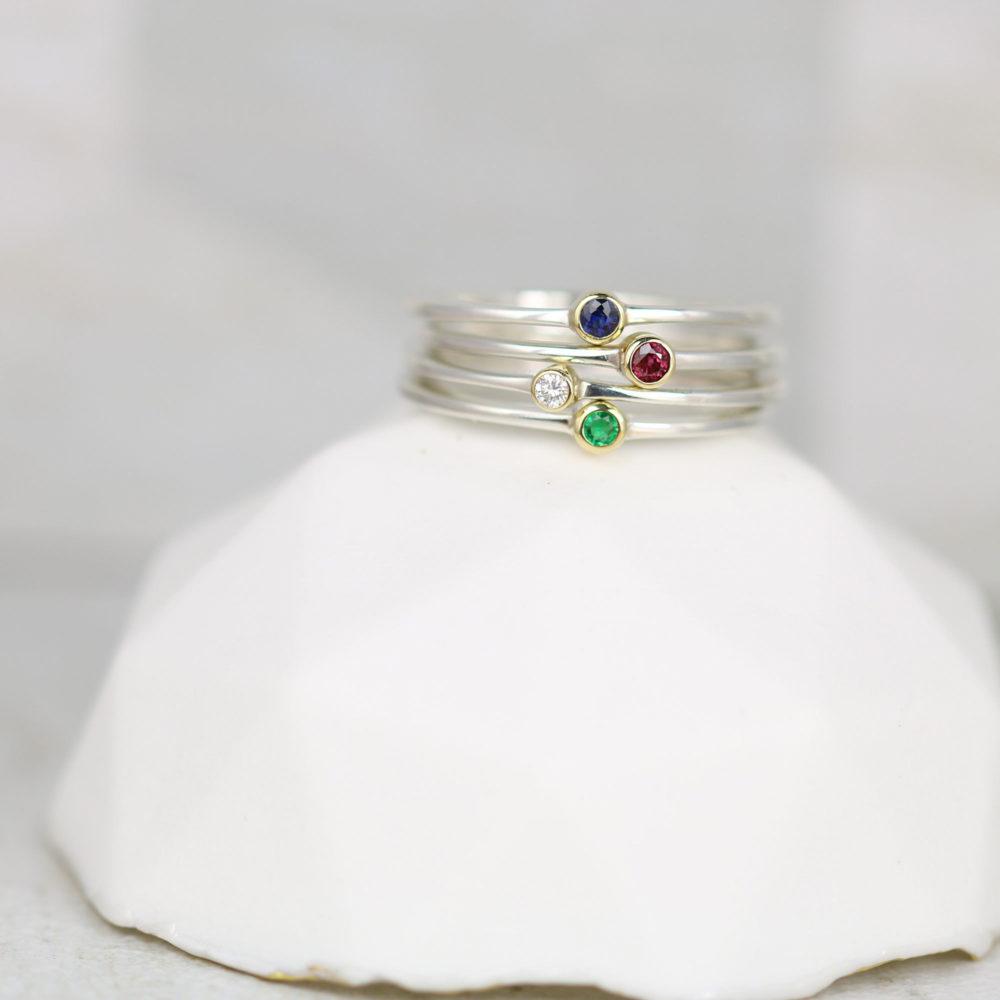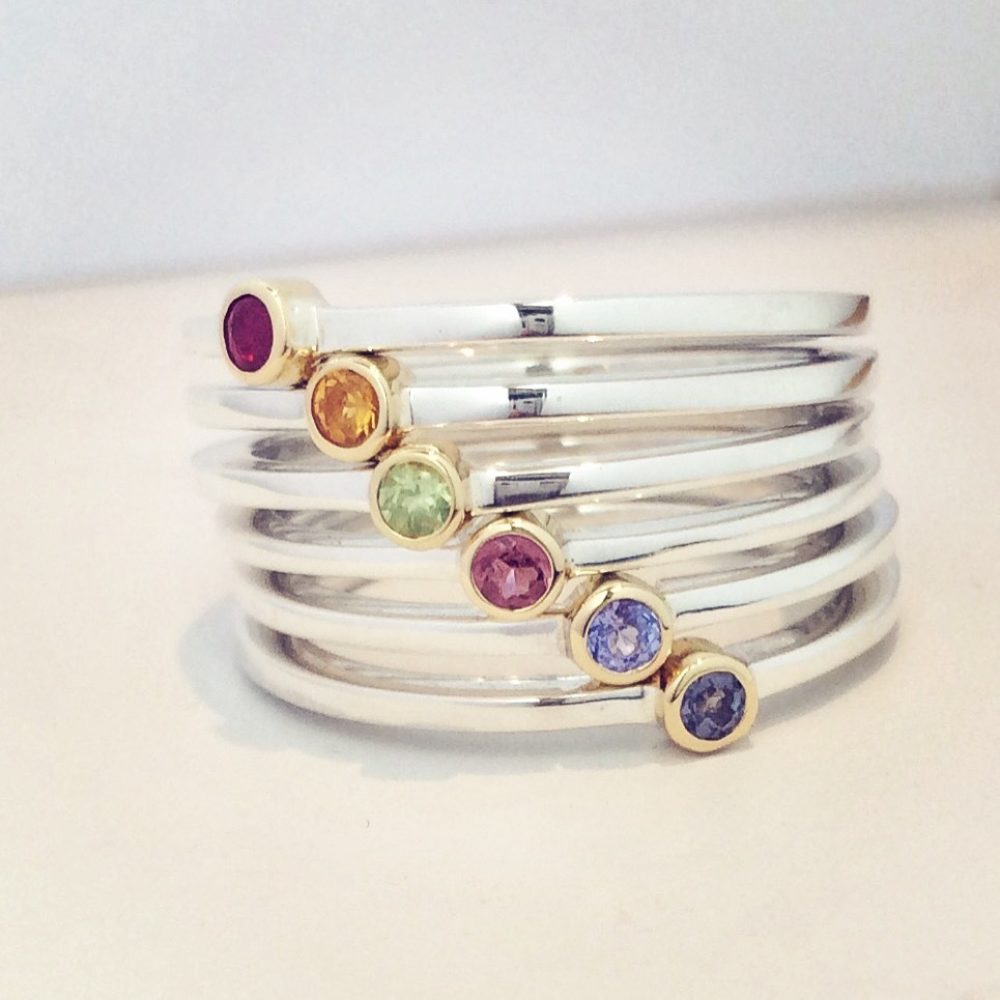 Milestone Rings
The Milestone Ring can signify a special date by reflecting the choice of birthstone, so you can celebrate a special birthday or anniversary, or perhaps the birth of a child.
They can worn individually or stacked together for maximum effect.
Delivery: will be delivered by 17th December 2023
Each ring is made with Sterling silver and 18ct yellow gold and has a 2.2mm faceted stone - all stones are non synthetic. The silver band is 1.5mm x 2mm.
My Milestone Rings are available with the following semi-precious stones: Garnet - January, Amethyst - February, Aquamarine - March, Diamond - April, Emerald - May, Alexandrite - June, Ruby- July, Peridot - August, Sapphire - September, Tourmaline (Pink) - October, Citrine -November, Tanzanite - December.
Silver, 18c yellow gold, choice of twelve precious stones.