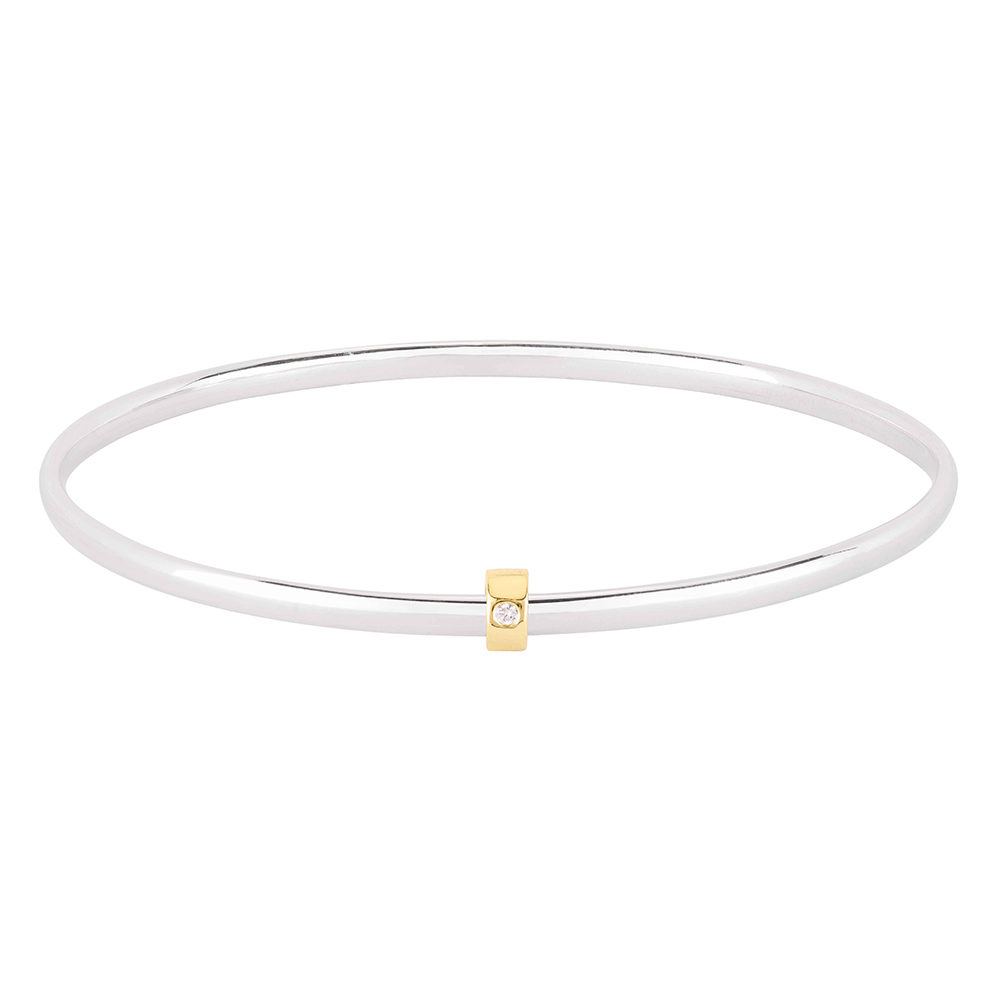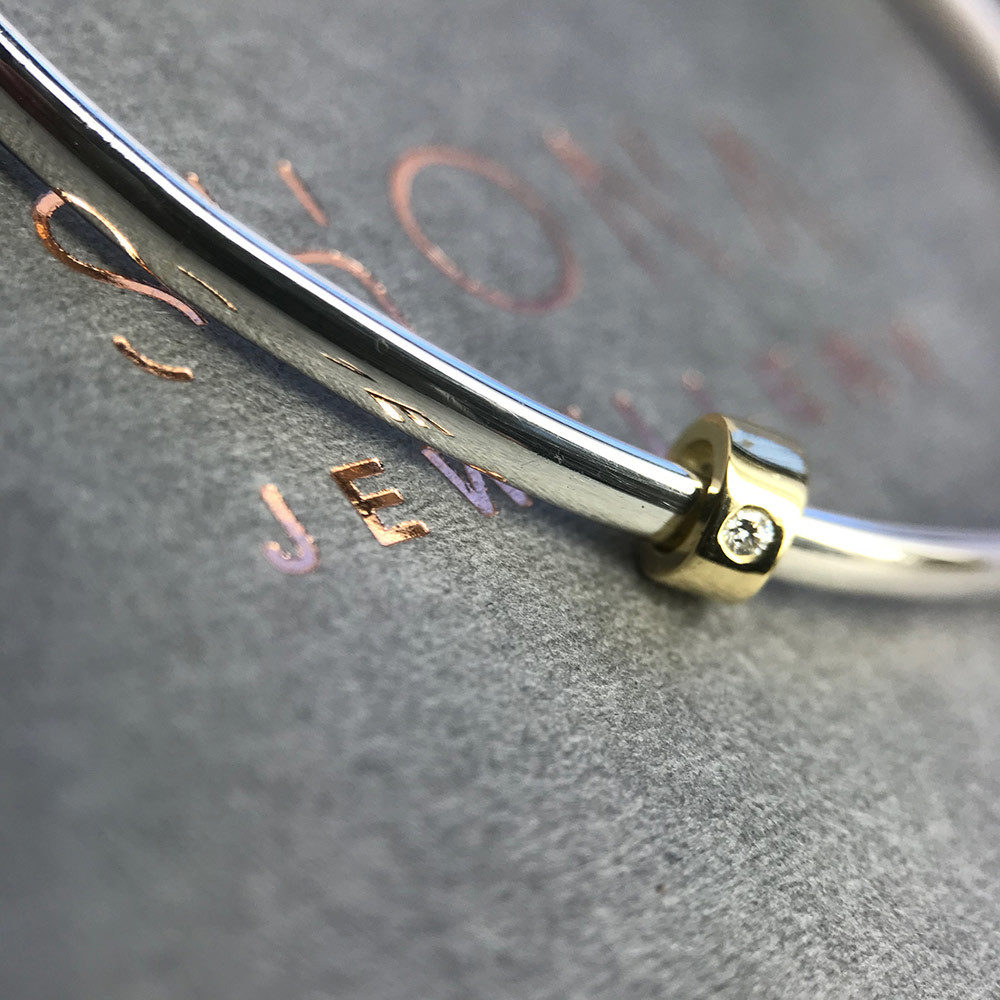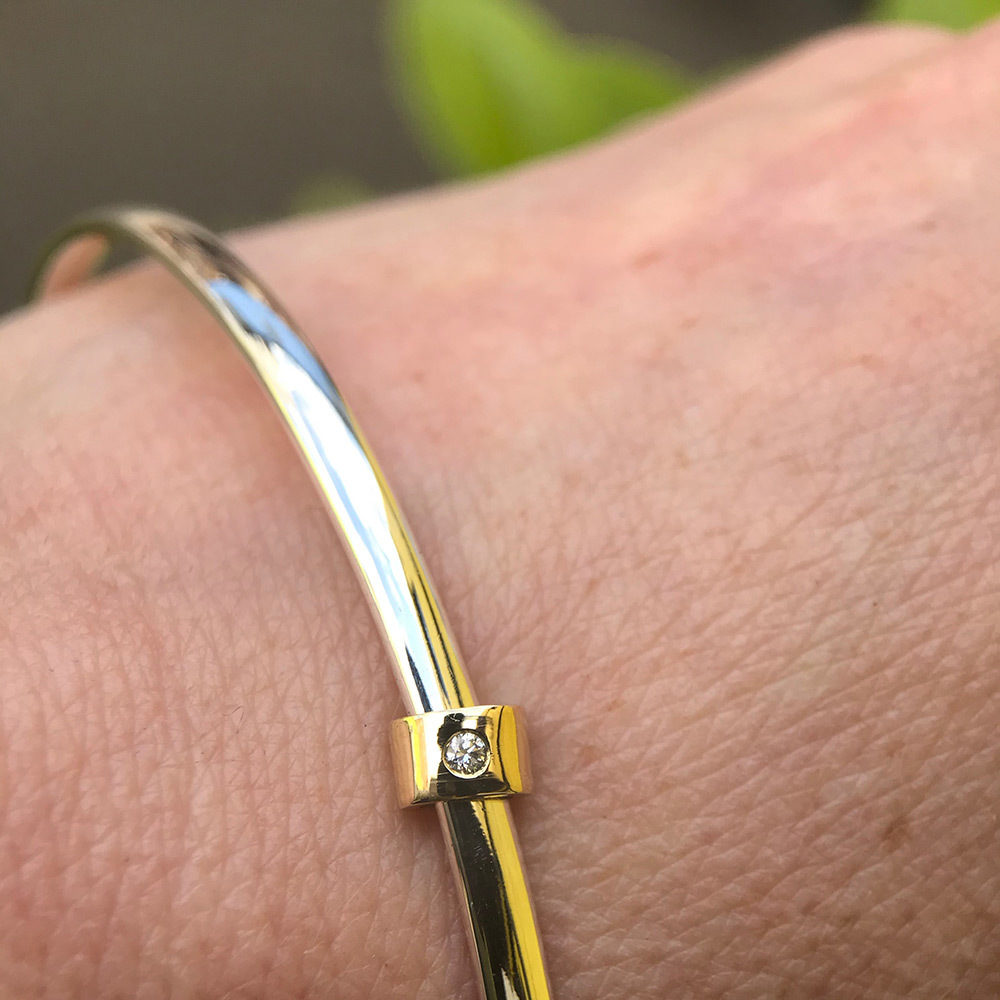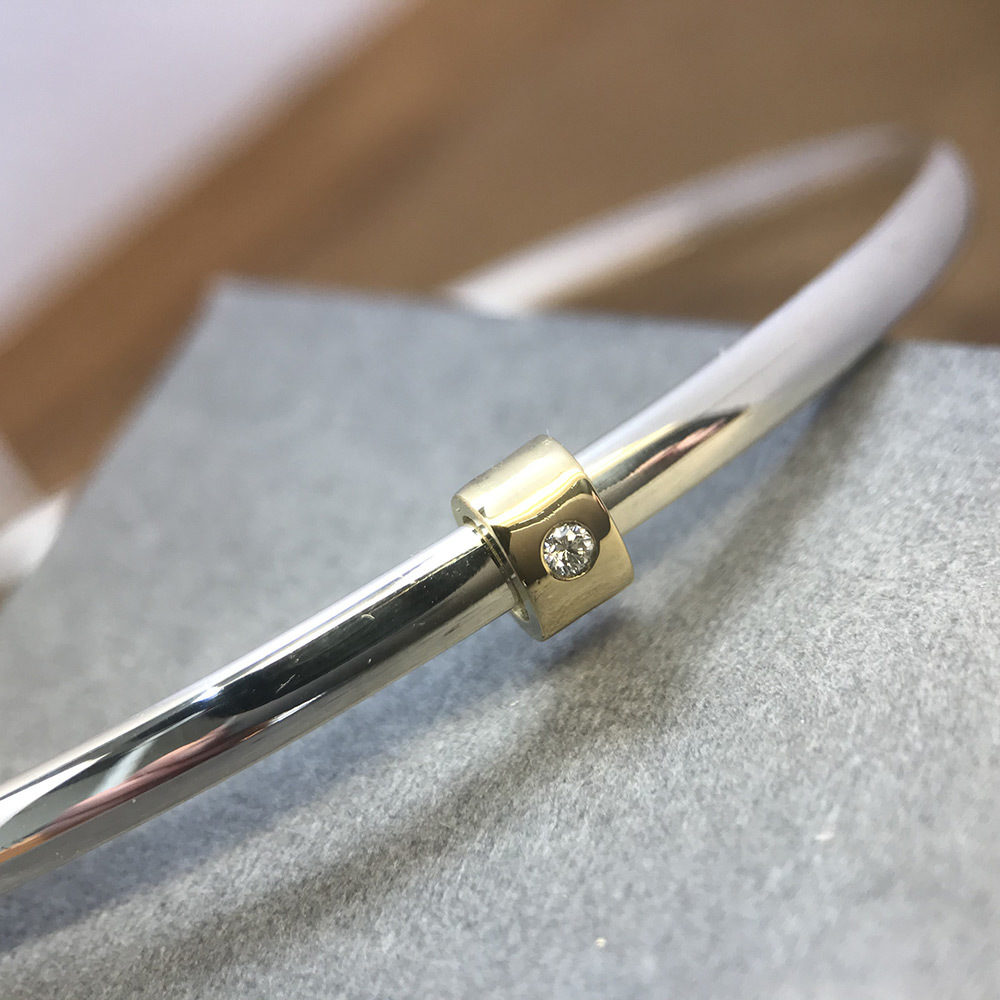 Oval Spinning Bangle
This oval contemporary bangle has a spinning 18ct yellow gold link set with a 1.5mm diamond. Similar to my Spinning Bangle, I developed this design with an oval profile to allow the diamond to always face upwards.

Delivery: will be delivered by 15th December 2023
Oval profile band, the oval shape is 3.3mm x2mm

Gold section oval setting with 1.7mm diamond.