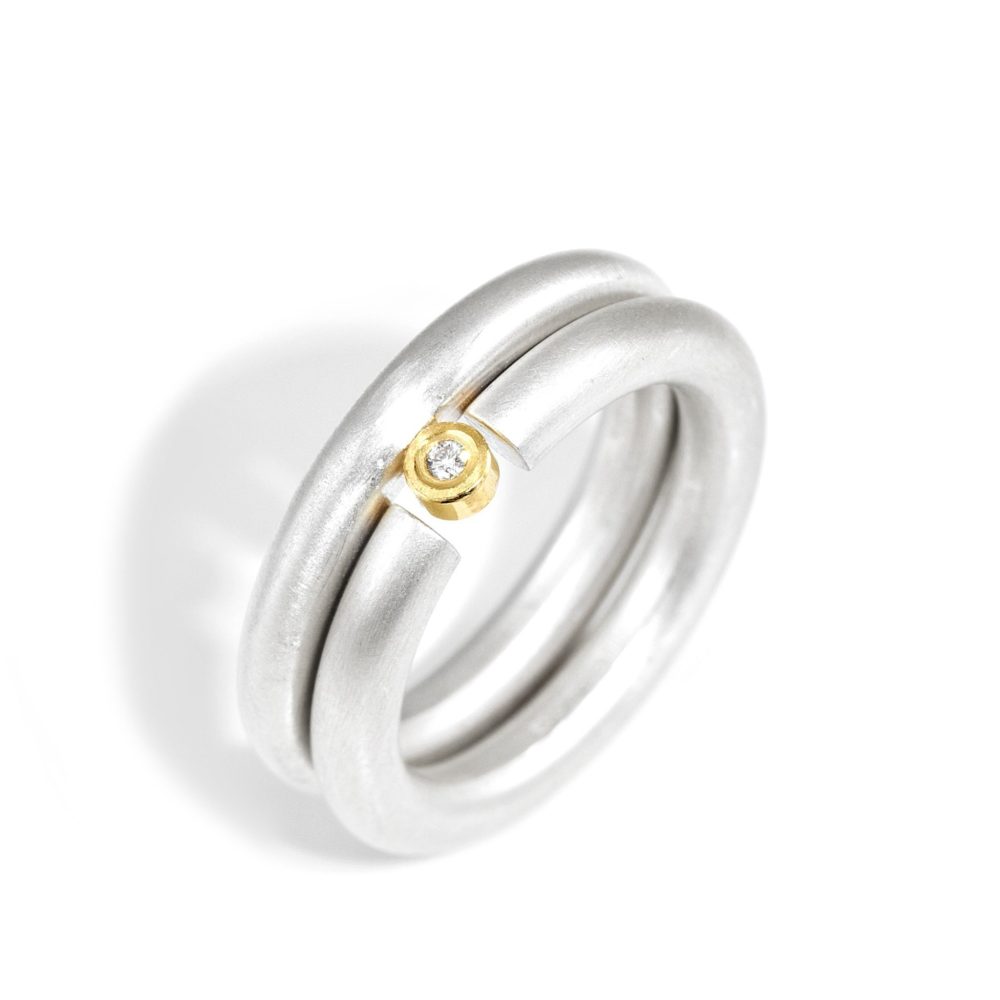 Single Round Puzzle Ring
These interlinking bands make a stunning and alternative engagement ring, featuring a silver round band with an offset diamond, and a coordinating silver band that fits around the stone.
Delivery: will be delivered by 17th December 2023
From Shona's popular range of Puzzle Rings, this elegant piece comprises of 2 silver round bands that slot together to form one ring with a 1.5mm diamond within a gold setting. Each of the round silver bands are 2.5mm in width making the ring 5mm in width.
Available in a matt or polished finish.
This ring is available in sizes I - T. Please send me an enquiry if your size is not in stock.
Silver, 18ct yellow gold, 1.5mm diamond.