The rise and rise of Stacking Rings
The rise and rise of Stacking Rings
I first made a series of stacking rings as a commission back in 2010 - since then they have became very fashionable.
In 2010 a client brought along a costume ring to my workshop which she really enjoyed wearing. This costume piece used three rings with paste stones. She wanted to re-create the idea of the ring with precious metals and semi-precious stones.
Together we chose the stones that would compliment each other and would be able to be worn individually or together as a fantastic looking stacked ring.
The images here show both the original ring (left) and the final resulting ring made in 18ct yellow gold with green and pink tourmalines and smokey quartz (right). It was fun working with more unusual stones and the client was pleased with the result.
Since then I have now developed a range of birthstone stacking rings - my milestone rings.
Sat 20th Oct 2018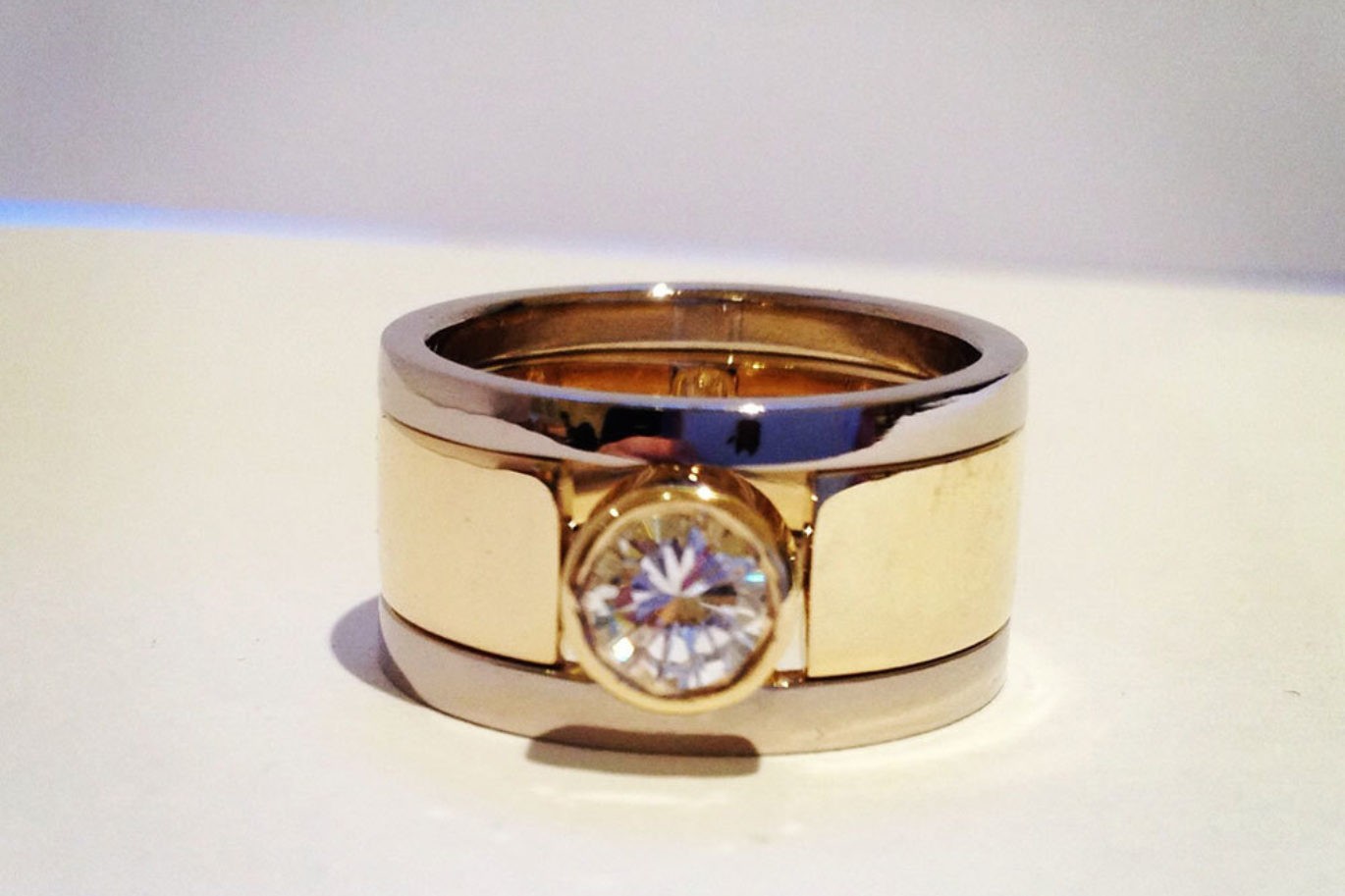 From the archives - clients with special commissions
These old testimonials from previous customers bring back some great memories of special jewellery and special clients.
Read more