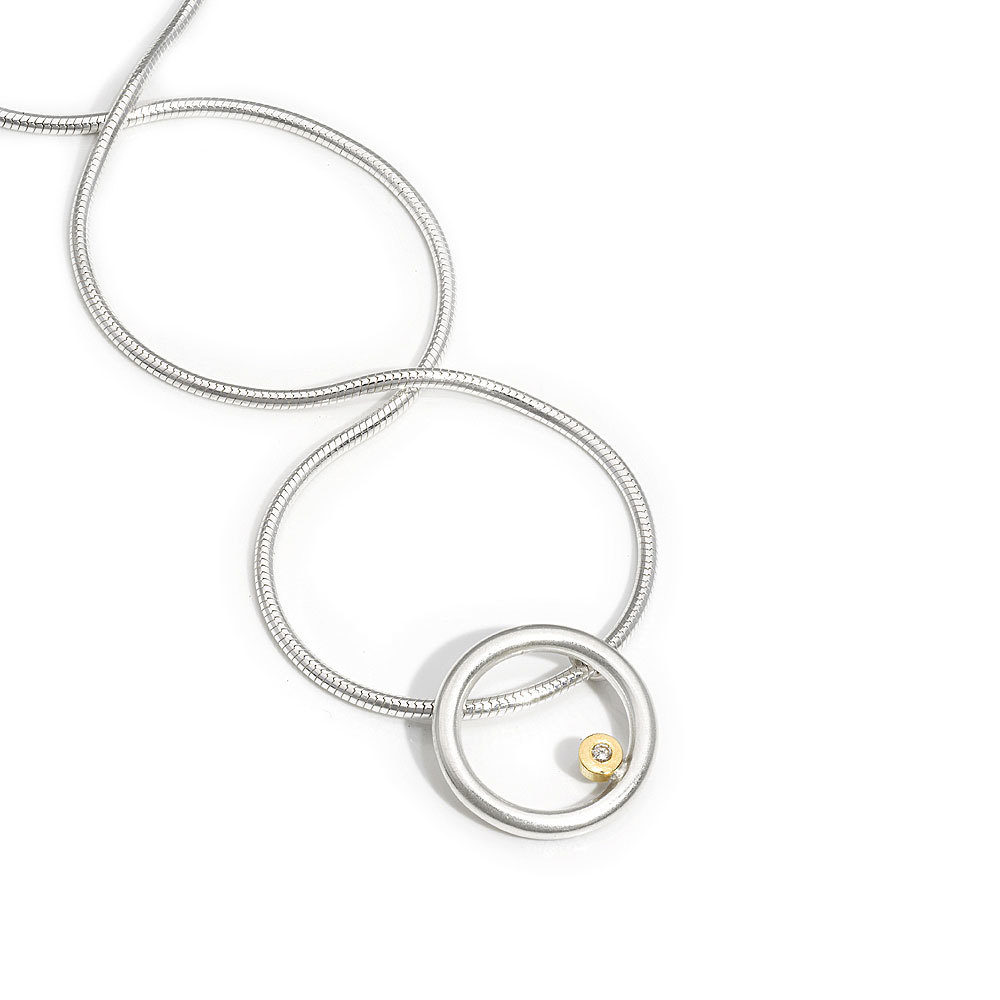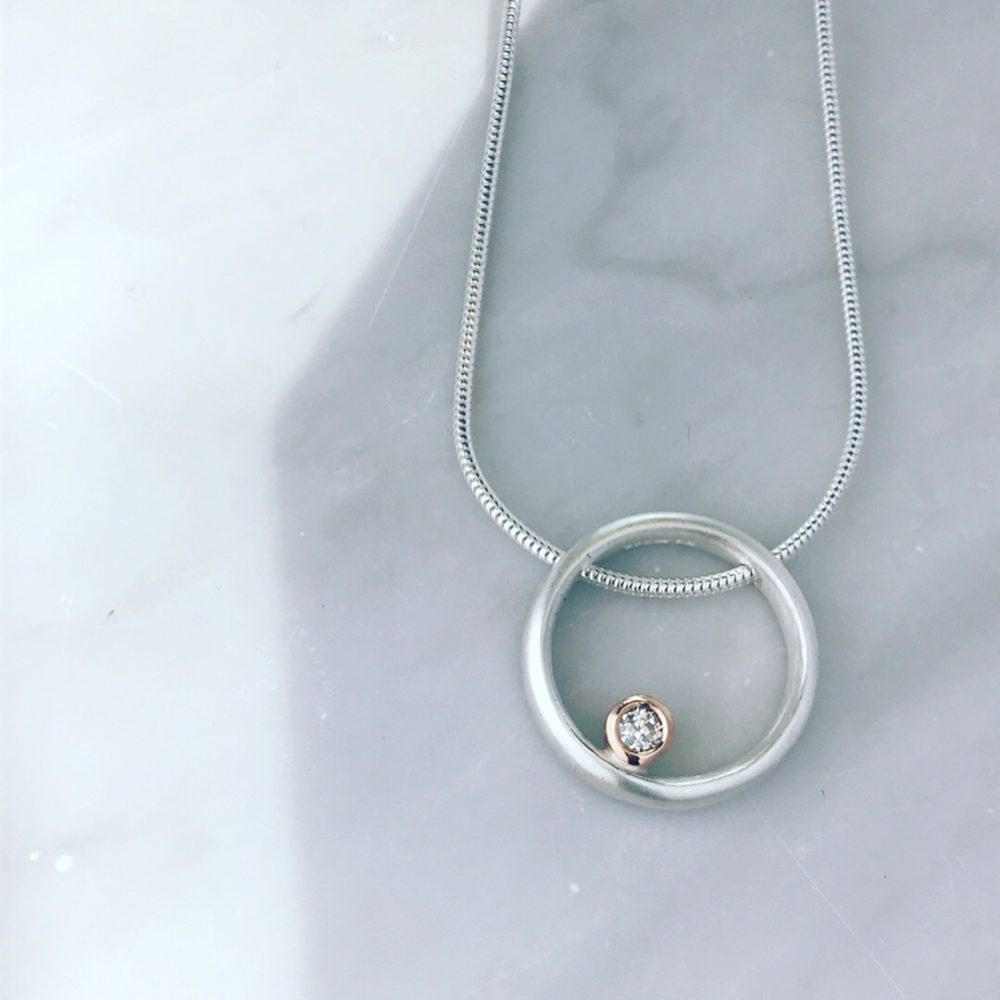 Diamond Circle Pendant
An elegantly designed necklace, this pendant also provides an irresistible excuse to treat yourself!
Delivery: will be delivered by 13th December 2023
This individually crafted pendant has a silver circle (20mm in diameter) with a 1.5mm diamond within an 18ct gold setting.
You can also choose a larger 2mm diamond - see 2nd image.
Silver, 18ct yellow gold, 1.5mm diamond.