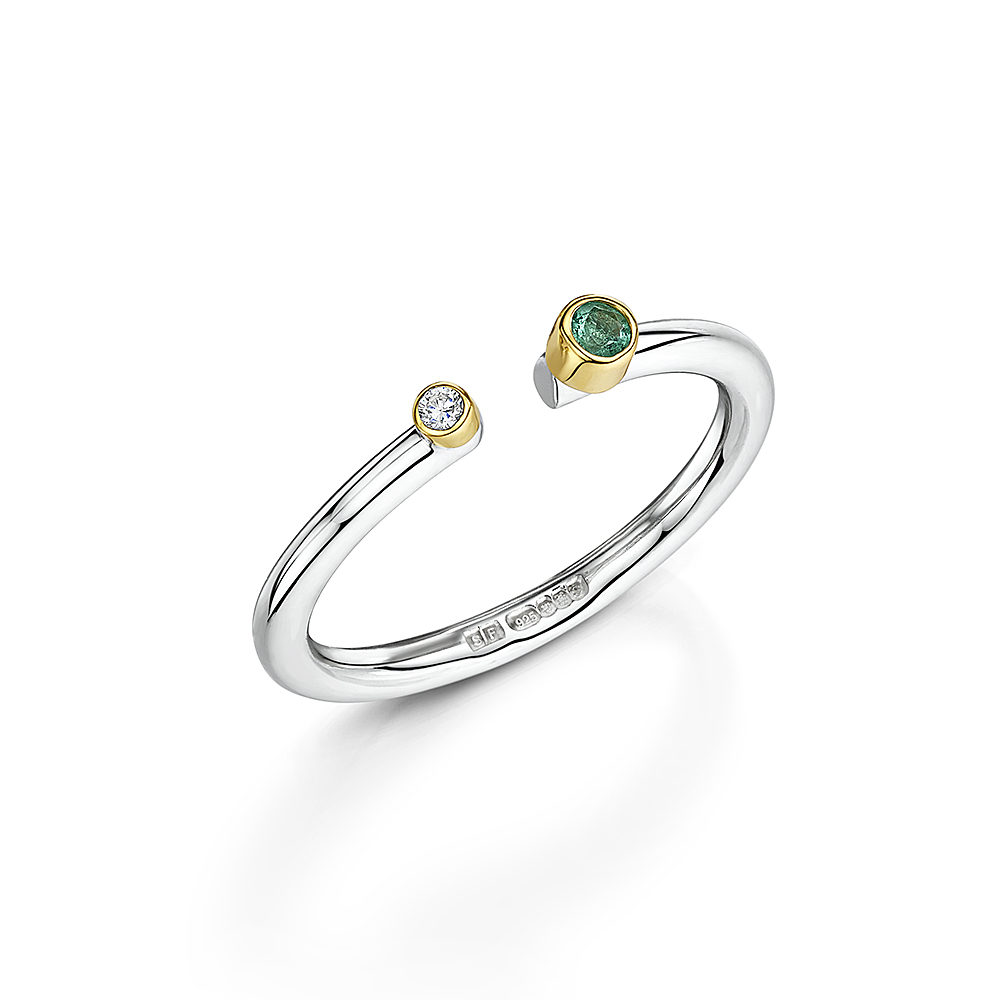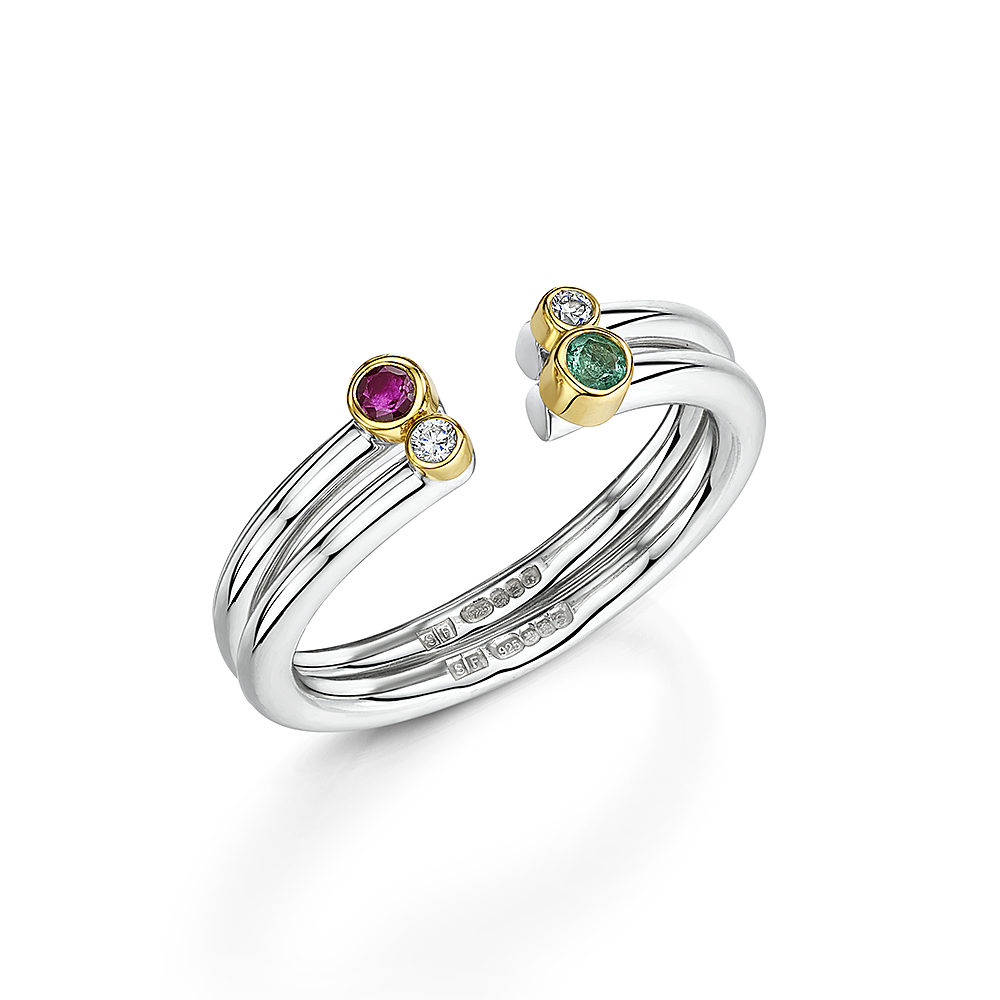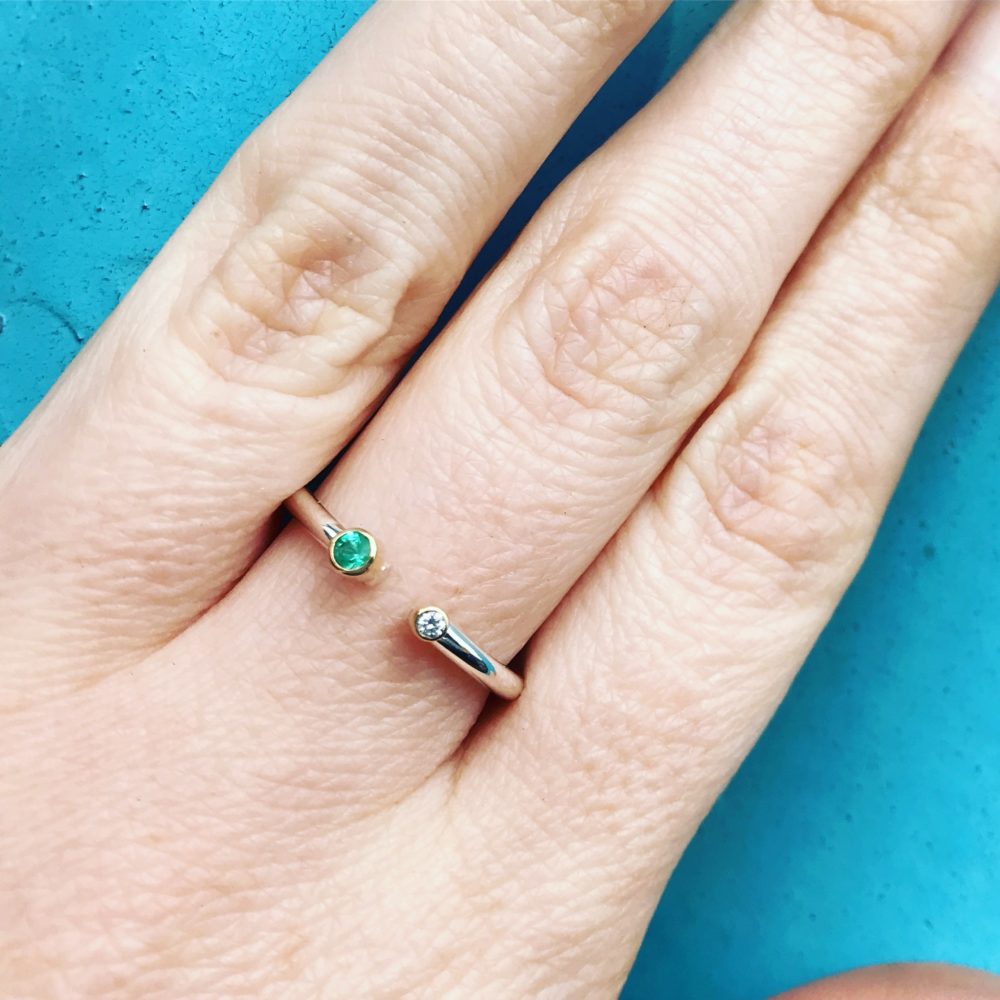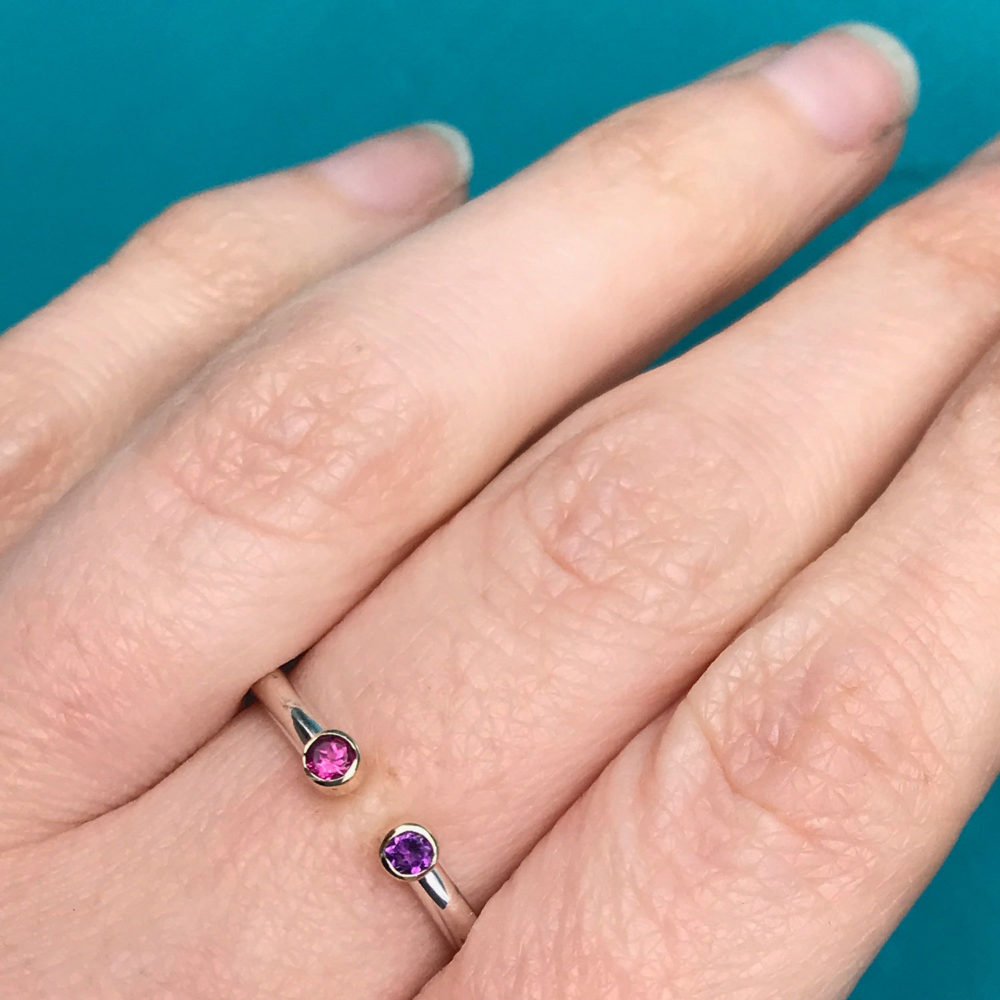 Lacuna Gemstone Stacking Ring
This new range of stacking rings has a distinctive design, allowing for a diamond and then a choice of 2nd gemstone to be set at each side of the gap. These rings look beautiful when worn alone or when stacked.
Delivery: will be delivered by 17th December 2023
Choose from a choice of 2nd gemstone depending on your preferred colours, or to signify two different dates: a couple's birthdays or the birthdays of two children.
My Lacuna stacking rings are available online with a diamond and a choice from the following 2nd stones: Aquamarine, Emerald, Alexandrite, Ruby, Sapphire, Tourmaline, Tanzanite. Please send an enquiry if you prefer a different combination of stones.

Silver, 18ct yellow gold and a 1.7mm diamond. Choice of 3mm gemstone.
Each band has a width of 2mm.